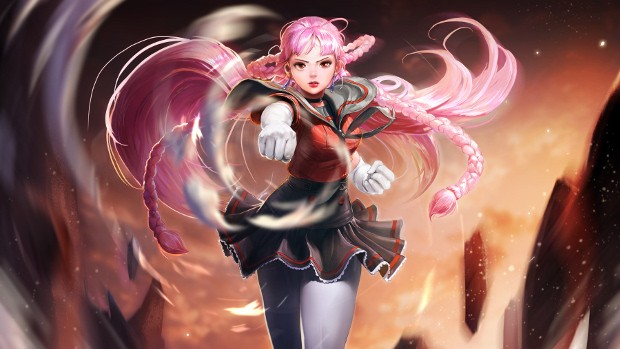 Today, NCSoft announced the launch of MXM's Ranked Preseason which will last for four weeks, giving players access to ranked Titan Ruins matches and allowing them to acclimate to the new ranked-related systems.
To particpate in ranked Titan Ruins, players need to have unloced 12 Masters and be level 40 or above. Ranked will be available on the NA server daily between 4pm and 12am PDT. For those on the Eurpoean server, ranked can be accessed between 5pm and 1am CEST.
More details on the MXM's first ranked season are available on the game's site.
In addition to the Ranked season, NCSoft also announced the game's first post-launch Master, Yuri — seen above. This melee-based juggernaut will be available to play in August.