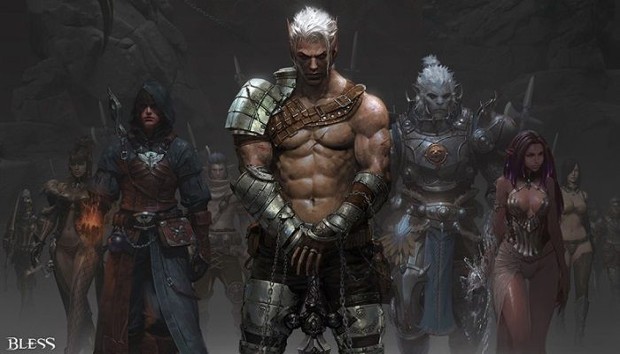 When it comes to Bless, developer Neowiz has been having a tough time. The game, which had been on many players' hopeful hype lists has been closed for revision in Russia, cancelled by Aeria Games before it could even launch in Europe and North America, and undergone several server mergers in Korea. For many, it seemed like the game was done. But apparently, Neowiz hasn't given up hope.
Instead, they've announced the Bless "Rebuild Project", which will change some of the game's fundamentals via 3 main objectives. As reported on 2P, the Bless team will be "thoroughly" reexamining the game systems and framework, potentially scrapping the current game structure and rebuilding it from scratch, and adding new content.
This rework will take a look at everything — combat, crafting, how mounts and pets work, even the UI. Neowiz will be releasing more information on the project in just a few days on July 25.