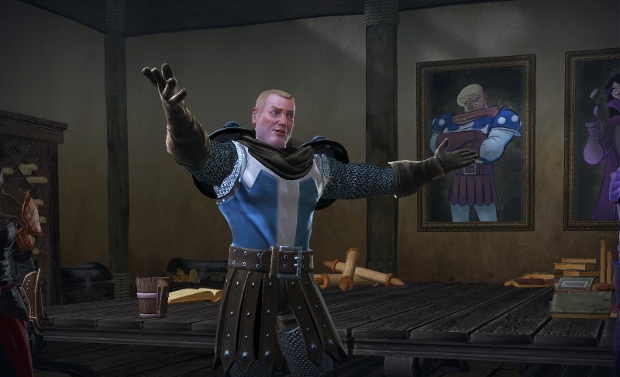 When Neverwinter's Heart of Fire update arrives, so too will Acquisitions Incorporated. And, boy, do they have some work for you.
In keeping with that theme, the Neverwinter devs published a blog post today outlining the K-Team Dungeon Challenge. Each week, Acquisitions Incorporated's founder Omin Dran will have a new dungeon for their interns to attempt.
When the update releases, two new queue options will be added to the list: "Hardcore Mode" and "Reduce item levels to minimum". Neither of these will be user friendly.
Hardcore Mode intends to punish the team for one person dying. That's right. If even one of your team drops, you'll have to start over. Every. Single. Time.
Reduce item levels to minimum, on the other hand will scale the party's equipment back to (around) the item level required to enter the dungeon. In other words, you don't get any of the perks of having leveled all that gear up.
According to the blog post, the reward for completing the dungeon of the week in both these modes is an IOU from Omin. If you manage to collect enough of these, you'll get some sweet gear. But you're definitely going to have to work for it.