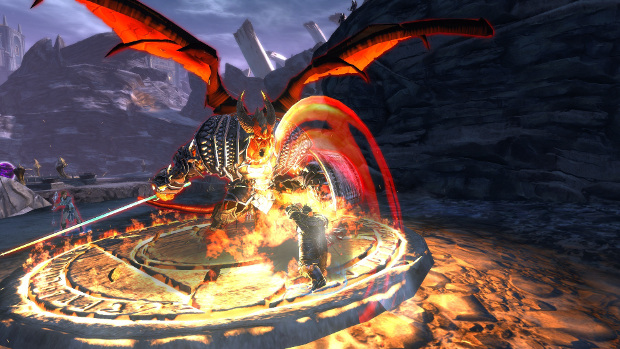 Neverwinter Executive Producer Rob Overmeyer posted a rather lengthy State of the Game address today. While a good bit of it is dedicated to what has already been done within the game, Overmeyer did let players in on some of the things they can expect to see during the first half of 2016.
Based on input from the game's community, the post identifies several areas needing improvements, including powers, classes, economy, and communication. Noting that implementing these fixes is a bit-by-bit process, Overmeyer discusses the new internal review system and review process that the team has put into place, specifically for reworking classes. He adds that the team will be looking at the endgame, rewards, guilds, professions, and bugs in general, as well as an improved queue system being in the works designed for more flexibility in finding groups for instances.
As if all that wasn't enough, there's also some work being done on the Respen's Game event, a weekend-long event that allows players to play tabletop D&D in the game.
Full details on all upcoming plans for the free-to-play game — as well as a recap of last year's progress — can be read on the Neverwinter site.