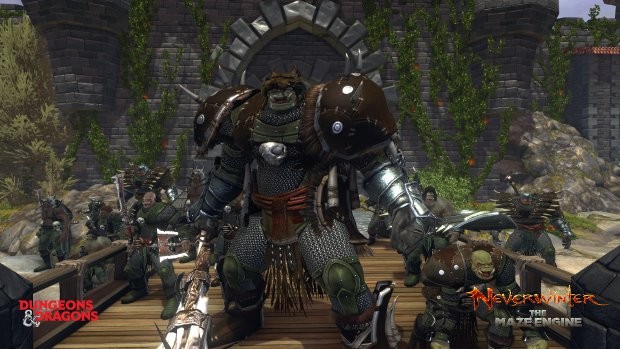 Neverwinter is adding a new feature to the Stronghold systems that will allow guilds to form alliances with each other. These alliances will give guilds the tools they need to help each other strengthen their Strongholds and give larger guilds a way to help smaller guilds. It will also encourage guilds to work together by offering them things like an alliance chat, the ability to visit each other's Strongholds, and a variety of rewards and bonuses. This new update releases on PC June 7 (Xbox One will receive it at a later time) and is titled The Maze Engine: Guild Alliances.
In addition to the guild alliance feature, the update will also include a new system, named Sword Coast Chronicles, that will let players organize their endgame content. Players will be able to plot out the best way to organize end-game campaigns. The update also adds new achievements and quality of life improvements.
More information on the update can be found on the game's official site.