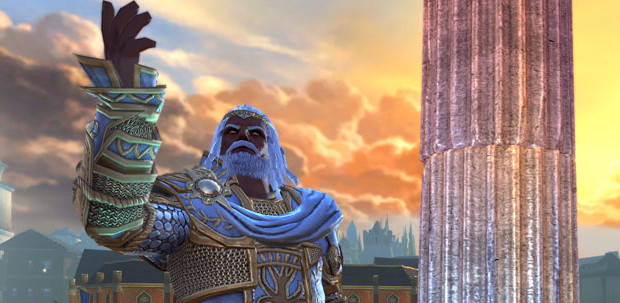 The Challenge of the Gods has returned to Neverwinter, and it's time to find out if you're up to it. The challenge officially launches Thursday, Jan 28 at 10AM pacific and will run until Monday, Feb 1. During this time, players level 10 or above can try their hand at challenges offered by ten different deities.
In order to take on the challenge, level 10(+) players need to slay monsters within seven levels of them and collect special loot that signifies they've accepted the challenge.
The challenges — and gods offering them — are as follows.
Tymora — Kill 2 foes without using any healing potions.
Torm — Kill 5 foes within 1 minute.
Amaunator — Donate to your Stronghold's coffers within 3 minutes. Only appears on Stronghold maps.
Tempus — Kill 10 foes without using any Daily Powers.
Silvanus — Kill 10 Foes without using any Encounter Powers.
Corellon — Survive 30 seconds of combat while under half health.
Oghma — Use Daily Powers 3 times in 5 minutes.
Sune — Use Encounter Powers 10 times in combat.
Selune — Complete 1 Heroic Encounter within 10 minutes.
Chauntea — Use 3 skill nodes within 1 minutes.
More information on the event can be found on the Neverwinter site.