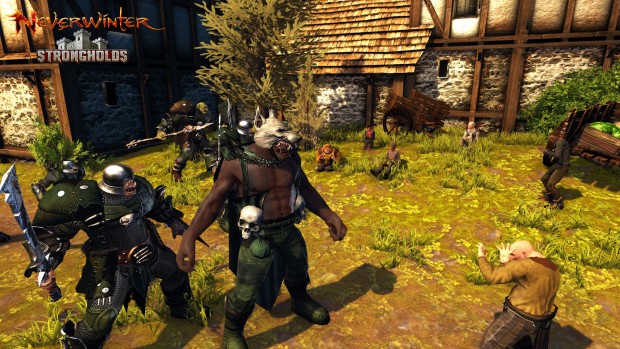 Cryptic Studios and Perfect World Entertainment will be launching Module 7 on the XBox One version of Neverwinter in just a few short weeks on November 3rd. In the game's latest expansion, players will join other guild members to reclaim a derelict keep from the wild and rebuild it into a fortified stronghold on Neverwinter's largest map.
Unlike the PC module launch, which had PvE and PvP content launch in two waves of updates, XBox One players will get all the Strongholds content in one update. Players will be able to start construction on their Guild Estate and quickly jump into the 20v20 MOBA like PvP that Estates open up.
The objective of this mode is to siege and destroy the enemy's guild hall. Once the keep has been secured, guilds will work to solidify their foothold along the ranges of the Sword Coast.
You can check out the Neverwinter site for more details.