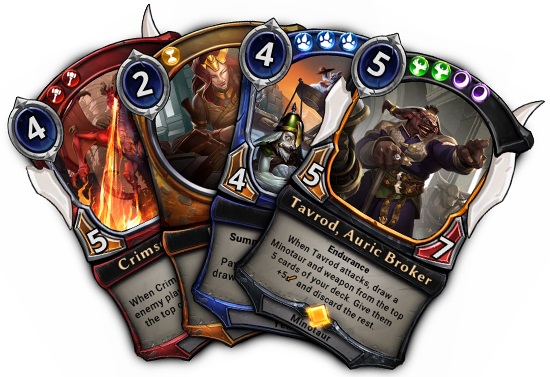 There's a new campaign live in Dire Wolf Digital's free-to-play card game, Eternal. Available on three platforms — PC (via Steam), iOS, and Android — The Tale of Horus Traver is the game's second campaign and adds 16 new single-player bosses "with fun powers" to challenge players and beat them into whimpering submission.
Your reward for overcoming these challenges is 23 brand-new cards, as well as experiencing what a new storyline:
Sickness has fallen across the land of Myria, ravaging its people. When a simple homesteader goes in search of medicine for his family, he sets in motion events that will change his life – and the world – forever.
You can pick up The Tale of Horus Traver in-game by spending 25,000 Gold or 1,000 Gems. More information about the update on the Eternal site.