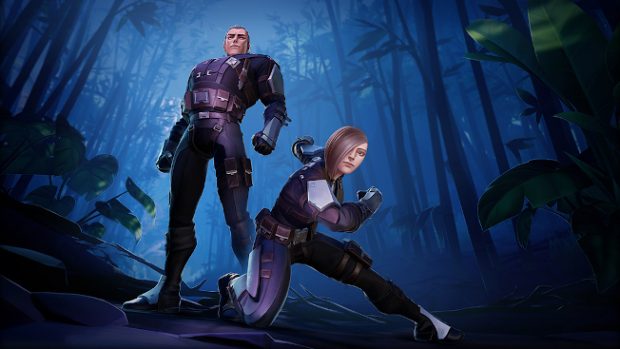 Today, Dauntless players can get to work on the new Rogue Elements Hunt Pass. It's time to help out that tech-y neighbor of Ramsgate — Ostia — defend itself against a surge of Behemoths as well as potential civil war.
Over the next five weeks, players will receive new weekly contract quests that offer Hunt Pass XP and Seismic Intel as rewards. The latter is to be handed over to Adimaral Zai of the Ostians to help with their war. In exchange, he'll offer information on things that are to come. Or, in more general terms, it unlocks story quests. Since Ostia is a more technologically advanced nation, players will walk away from this Hunt Pass with futuristic looking armor and weapons as well and it looks pretty neat.
On an additional note, PlayStation Plus players can download the "Unleashed Power Pack" today. The pack contains new emotes, a Combat Essentials supply bundle, 50 ace chips, and 20 patrol chests.