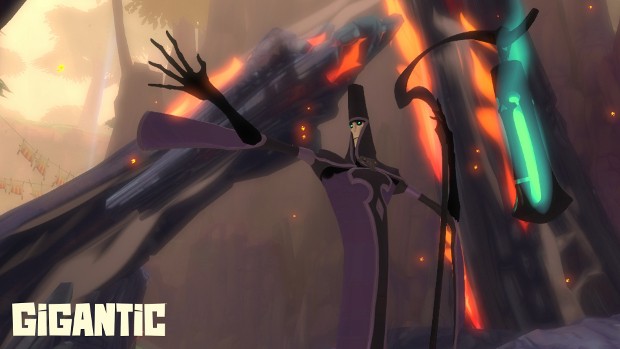 Today, Gigantic gets a creepy new caster hero along with the game's first new map. Ezren Ghal, a necromancer, uses his abilities to damage the enemy while stealing their souls and using them to obtain even more powerful attacks.
The new map, Ember Grove, adds a bit of mystery to the Gigantic map rotation. This map adds some vertical play to the game while providing players plenty of places to hide while trying to maneuver around the enemy.
Since this update is a bit spooky, players will also find some appropriately spooky skins are now available for them. In addition, players now have the ability to choose account icons. Other changes include improved bot matches and tweaks to the shop UI.
Those wanting a peek at the new hero and skins can get a look at them in the video below. Patch notes are not yet available, but once they are live they can be found on the Gigantic site.