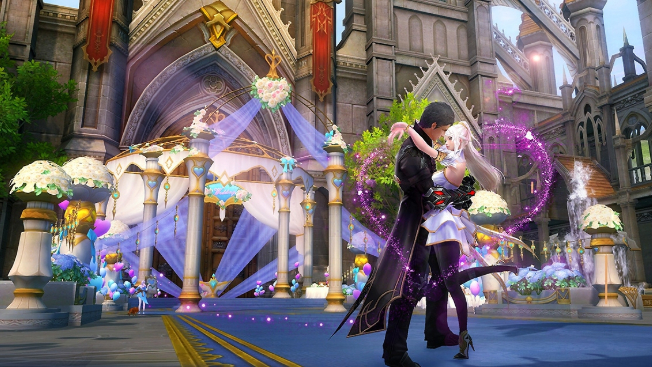 On July 17, 101XP and China's Duoyi plan to launch closed beta testing on their upcoming MMO Eternal Magic. The game was announced in May and appears to be trying to offer players almost everything content-wise. It boasts a flexible class system, 80 people battles, weddings, and a MOBA mode. In fact, the only things it seems to not be offering right now are a Battle Royale mode and Auto Chess.
This is also the game with the Queen's rating system that asks female players to upload pictures of themselves in order to compete for celebrity status on their servers. (Just in case you forgot.)
Those wanting guaranteed access to the closed beta event will have to buy their way in by picking up one of the Early Access packs — ranging in price from $15 to $65.