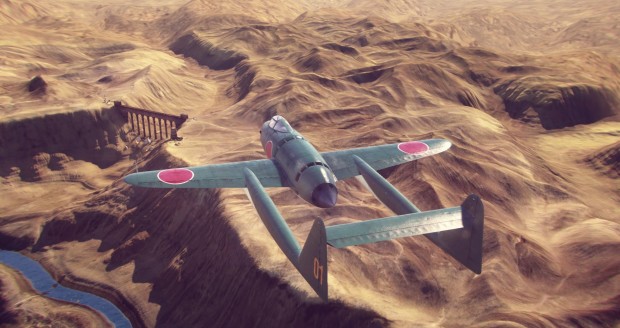 The Soviet forces just got a bit stronger in World of Warplanes as the latest 1.6 Update to World of Warplanes adds new legendary MiG fighters to Wargaming.net's free-to-play title. Starting at Tier V with the early, Yak-inspired MiG-3, and going all the way through to Tier X with the high-flying MiG-15bis, this line of fighters adds some impressive firepower to the battlefield.
All 5 nations have also receive one new premium aircraft each adding even more options for players.
The most interesting update to me though is the new "Multirole Aircraft" addition. If you just haven't found your niche using fighters or heavy fighters, this new role may be a welcome update for you. This hybrid role allows you a bit more flexibility to swap roles as needed mid battle when things are getting down and dirty.
While no new maps were added in this update, the El Halluf map has had an increase in size. Check out all the other changes , including some UI/system updates, on the official game page.