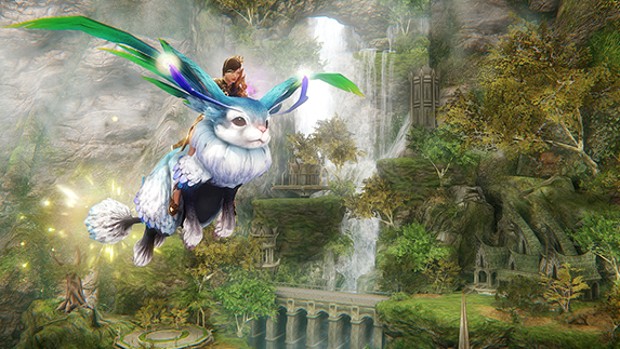 Riders of Icarus' Corruption of Light update has arrived and with it the game's new Transcendence system is in place. This new system gives players the ability to absorb identical gear and weapons for the purposes of enhancing another.
In order to use the new system, players will need duplicate pieces of gear as well as a Modest or Austere Heroic Transcending Stone. These can be purchased via the NPC Narain, the Armor Merchant in Ellora Sanctuary. Legendary stones are also available as drop from legendary dungeon bosses.
Of course, the update also adds a good bit of new content, including a level cap increase, a new dungeon, and legendary familiars. Full details on all of these are available in the latest set of patch notes on the game's site.