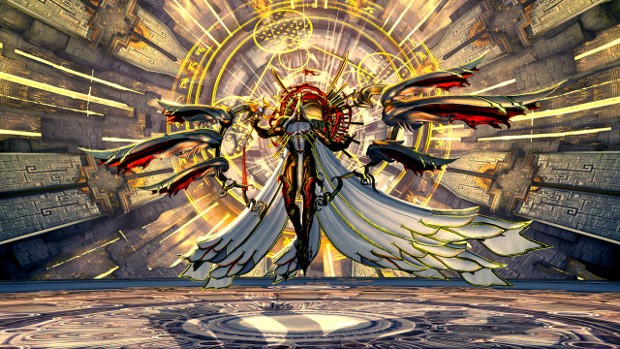 When Blade & Soul's next update, Celestial Dawn, hits on June 20, it will bring with it the second half of the Nightfall Sanctuary raid and two daunting new bosses. The 12-player raid is designed for characters level 55 who have finished The Emperor's Tomb – Chapter 5: Stealing the Light. It will take them into the heart of the sanctuary where the Grand Celestial Emperor awaits.
But first… you'll have to get past his most prized creation — the Scorptamaton. This clockwork creation is inspired by some of the most deadly creatures in the desert and is the Emperor's personal guardian.
Players who are able to defeat the Scorptamaton and its master will earn some shiny rewards. (I mean literally shiny — as in gold and fiery.) These rewards include some of those seen in the first half of the raid, as well as new accessories and upgrade materials. There's also a new legendary tier named Grand Celestial to be earned. The new rewards can be seen in all their glory on the Blade & Soul site.