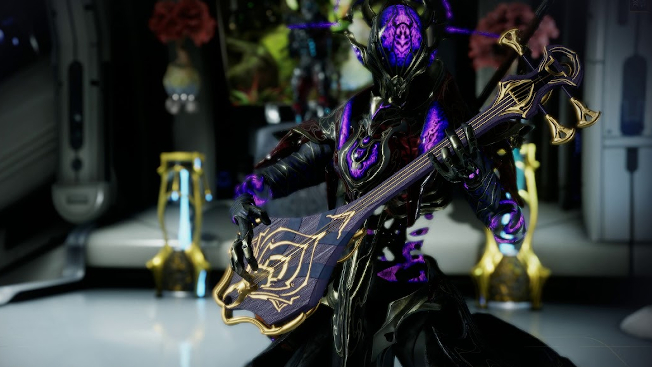 Digital Extremes is apparently still pretty excited about the addition of the Shawzin to Warframe and what players are doing with the instrument. As a result, they've decided to hold a contest, asking players to submit videos of their best original song being played on the instrument.
The company is accepting submissions from players through 1:00 PM Eastern on October 3. During this time, players can submit one 4 minute (or shorter) video of them playing an original piece on the Shawzin. They can include other sounds from the game if they like, but outside sounds and music are out of the question.
When the contest comes to an end, winners will be chosen ranging from 1st to 5th place. Second to fifth place winners will receive platinum while First place will receive Prime Access. Full details on the contest and how to enter are available on the Warframe site.