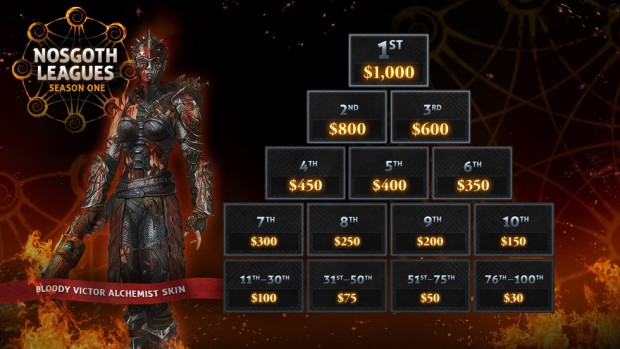 Square Enix and Psyonix are ramping up the competitive Nosgoth scene, with the first official season of Nosgoth leagues starting in just a couple of months.
The first season begins on Oct. 1, with prizes going out to everyone who finishes the season Bronze or higher in ranked matches. Cash will be given out to the top 100 players, including a cool $1,000 to the #1 player. In all, $10,000 will be given out, as well as a ton of cool swag, including skins, chest keys, and exclusive borders.
You can get the full details on Nosgoth competitive leagues here.