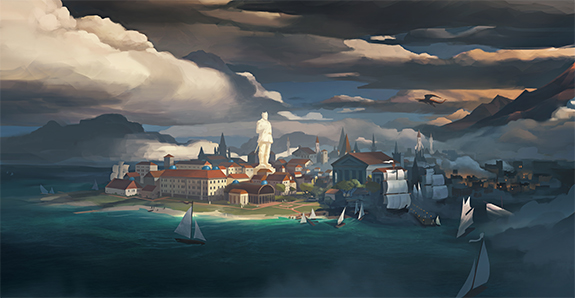 Old School RuneScape might look like it's stuck in the past, but that's not the case when it comes to development. Today, Jagex announced that it has released the first of three updates coming this year showcasing the land of Zeah, the city of Great Kourend, in all it's 2007-ish glory.
To get to Great Kourend, you'll need to talk to Veos in Port Sarim. Once there, you'll notice that five factions are fighting for dominance of the great city, and you can ally yourself with these houses to earn their favor. There are plenty of different activities available in the city, including a new farming mini-game. Oh, and you can fight criminals and lizard men, and mug innocent civilians, too. Yay, violence!
Jagex has more news planned for RuneScape's 15th anniversary throughout the year, which you can follow — along with all the general nostalgia — by utilizing the #RuneScapeAt15 hashtag on Twitter.