Overwatch 2's Roadmap Is Here Along With An Inside Look At The Game's Future Vision
The new introduction of PvE could finally answer some questions about our favorite characters.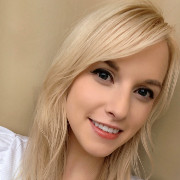 By Aspen Pash, News Editor
Posted: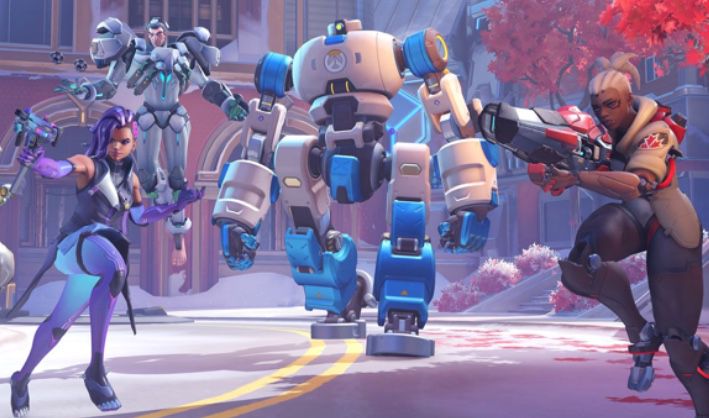 A new era begins with Overwatch 2. A free-to-play PvP future filled with new characters, new maps, and new PvP and PvE matches. Overwatch 2 will arrive on October 4 as an always changing and evolving live-service game. Of course, players who want to get their hands on the game a bit earlier than others and get some cool skins in the process can always purchase Overwatch 2's first content bundle for $39.99 named the Overwatch Watchpoint Pack. Players who decide to buy this bundle will be granted access to the upcoming Overwatch 2 beta on June 28 and, when the game launches on October 4, the Watchpoint Pack will cover the cost of the initial season pass. In addition players will be awarded skins, in-game currency, and more.
Now, players who can hold on a little longer to enjoy the F2P model can take a look at the upcoming roadmap for Overwatch 2 and get ready for what's to come in October and in the months following. As of now, players can look forward to a steady flow of content with an update every 9 weeks that will either bring a new map, a new hero, or a new mode.
Starting at Early Access in October, season one will bring 3 new heroes: Sojourn, Junker Queen, and a brand new support character that will be revealed in the months ahead. There will also be 6 new maps to explore, a new game mode called Push, 30+ skins, and a new mythic skin. Mythic skins are a step above legendary and will allow players a little more customization.
Moving on to December 6th and the start of season two: There will be a new tank hero, a new map, +30 skins, a new mythic skin, and a new battle pass. With more skins and more themed cosmetic items, perhaps Overwatch 2 will continue the trend of season themed items like Tracer's epic Wooltide skin.
Then, continuing in 2023, the same model of content distribution will continue with every 9 weeks bringing a new season that either has a new hero, a new map, or a new mode. Another exciting thing in 2023 will be the brand new PvE experience.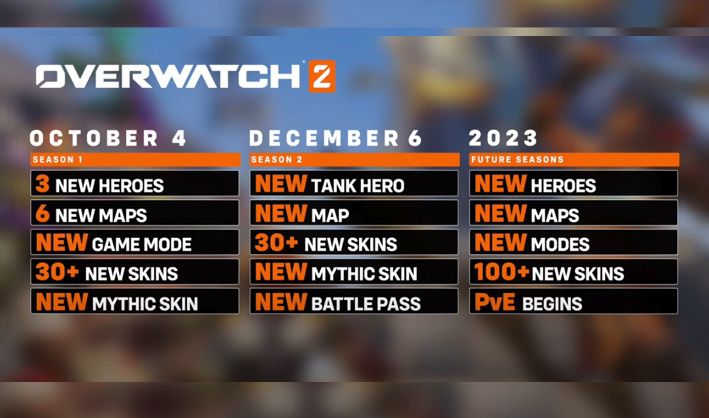 However, before we get into PvE, let's first talk about Overwatch 2's new approach to their old PvP model. To start, 6v6 is gone and 5v5 is here to stay, at least for the time being. It might seem rather insignificant, only dropping one team member, however this change was the first step in creating a completely reimagined PvP style.
All heroes needed to be looked at again, especially tanks, to make sure everything fit together as it should. Maps have been refreshed and have evolved to fit the new model as well. Certain doors were taken away, corridors made smaller, a lot went into the reimagined PvP outside the 5v5 change.
The first new PvP mode to be introduced to Overwatch 2 is called "Push". A mode that some have already tried out in the Beta. For this mode, there is a TS-1 robot in the middle of the map that is moving a barricade closer and closer to the enemy base. Whichever team is able to move the barricade farther will win. For this mode, the new maps have been designed specifically for this mode to allow the best and most even of playing fields.
The next big thing of news is the change to the scoreboard. Competitive play has always been a large part of Overwatch, and this time around, more information is shared to help players improve their game. There is now an after action report that can be looked at while players are queuing up for their next match, and can even look at past plays. This information will help players improve their game and try different styles to see what fits best.
Now, the maps of Overwatch have always been quirky, imaginative, and have had a touch of sci-fi. Going into Overwatch 2, we'll be entering a high-tech globetrotting adventure. Players will experience new maps and new locations. Then, to continue the immersion, Blizzard hired staff to travel and capture real ambient sound from many of the locations featured in Overwatch 2 to add one more layer of realism that could encapsule the beautiful places of the world.
Player customization will also get a fun update not only with the new mythic skin, but new weapon charms that allow players to change their first-person perspective with a bit of personalized fun, because honestly, who doesn't want a sprinkled doughnut keyring hanging from their blaster?
Overwatch has always had a mountain of lore and some stories that have only been half told. This time around Overwatch will be moving forward with their storytelling through PvE. Some stories finally come to a close, while others will only have more questions to answer. These PvE battles will once again allow players to become more immersed in the game, and the characters lives.
The final change is the big, giant goodbye to loot boxes, and the big hello to the well-known battle pass. No longer will players put money into an RNG system, but now they will know exactly what they're going to get. This update plays along with Overwatch's new vision for seasoned content, a huge commitment, and allows players to anticipate what will be added to the game.
Well, if that wasn't enough for you, why not check out Overwatch 2's newest cinematic trailer featuring the hero Junker Queen in "The Wastelander" below.
Note: Activision Blizzard is still under investigation by the state of California for serious harassment charges. CEO Bobby Kotick is alleged to have known about such actions within his company – and performed some himself – and shielded the perpetrators from consequences.
Got a news tip? Contact us directly
here
!
---
About the Author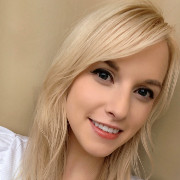 Aspen Pash
,
News Editor
Aspen is an avid gamer and Twitch streamer currently residing in Japan. She is most attracted to games narrative design and is a huge fan of player choice in games. If Aspen is not playing games, she is most certainly writing about them.
---
Read Next
You May Enjoy