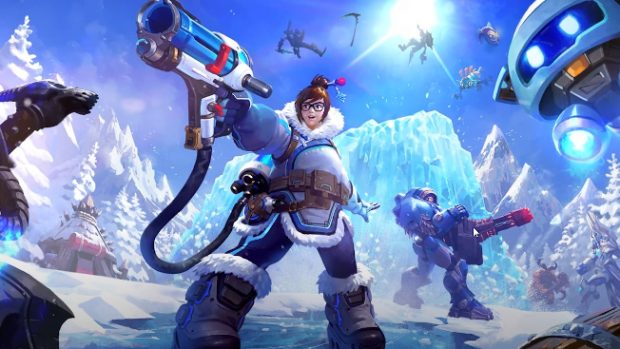 Heroes of the Storm's next Hero has been confirmed and as we all suspected, it is Overwatch's favorite climatologist, Mei. The new Hero arrived on the Heroes PTR as part of the most recent patch — which also contains a complimentary Nexus anomaly involving rain and snow as well as changes to the Storm League and a rework of Mal'Ganis.
As should be expected, Mei's kit includes the ability to manipulate ice and snow. Her abilities range from blinding enemies with snowballs to encasing herself in ice in order to protect herself. And where would any snow-controlling individual be without the ability to smash enemies with giant rolling snowballs cartoon-style?
Mei and the update is available on the game's PTR until June 22. Those interested in finding out more about the new Hero and the contents of the update can find the patch notes on Blizzard's blog. If you'd just like a peek at Mei's abilities, her spotlight video can be viewed below.