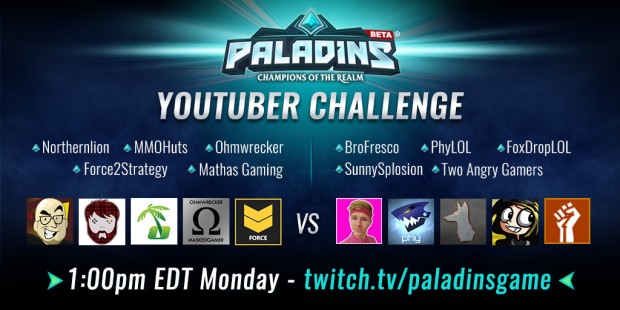 Today at 1PM Eastern (1900 CEST) Hi-Rez Studios will be holding a special tournament event featuring ten YouTube personalities. The tournament will pit two teams, made up of some of your favorite YouTubers against one another for a battle to see which is the mightiest.
The teams — which sadly don't appear to have names — are made up of the following players:
vs.
To catch the tournament, tune into the Paladins twitch channel.