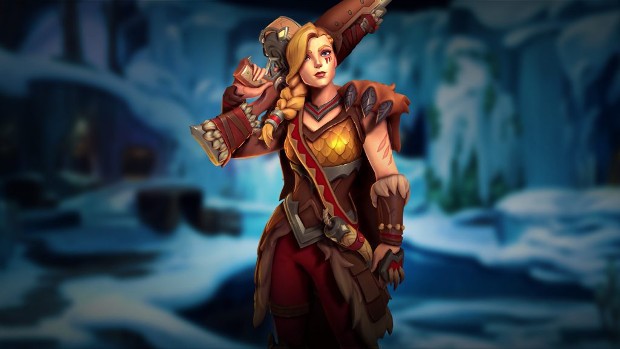 The 40th Open Beta patch for Hi-Rez's free-to-play team shooter Paladins introduces a somewhat wild looking champion by the name of Tyra. This "Untamed" champion wields both an Auto Rifle and a Grenade launcher and abilities that allow her to be both quick and accurate.
Her cards also aid in making her a speedy threat. Cards like "Incensed," which increases her movement speed when she activates her Fire Bomb ability — an ability that allows her to create pools of fire that remain on the ground for 6 seconds. Another speed increasing card is "Tracker," which works with Hunter's Mark, which marks enemies and causes them to take 15% increased damage from basic attacks for 6 seconds.
Aside from the new Champion, patch 40 also implements a bunch of general changes, adds new cosmetics, and tweaks several existing Champions. Full patch notes can be found on the Paladins site.