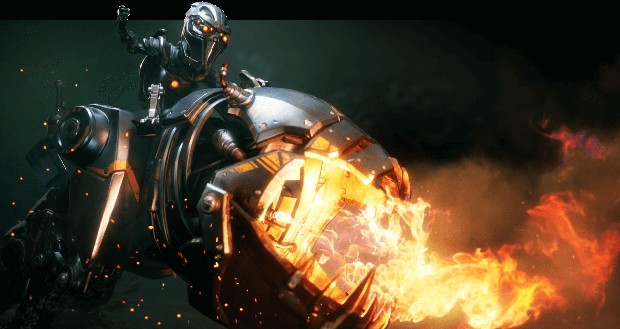 Paragon's Iggy & Scorch have been on the receiving end of a rework, getting new fancy equipment and some really "hot" abilties.
The duo's new turrets fire homing projectiles that can be directed with basic attacks. There can only be four turrets up at once, but they're enough to cause the enemy serious issues. Building on the turrets, players can use their abilities to make their attacks even more devastating. Burning Sensation sets enemies on fire, causing damage over time which can be refreshed by landing successful attacks. Molotov is another DoT attack. It's an AoE that can be laid out causing damage to anyone caught in it. Finally, the ultimate — Blaze! — turns the turrets into fiery machine guns capable of dealing heavy damage and causing some serious chaos on the field.
The full overview can be seen in the video below. It makes one thing apparent. This new Iggy and Scorch rework is a pyro's dream.