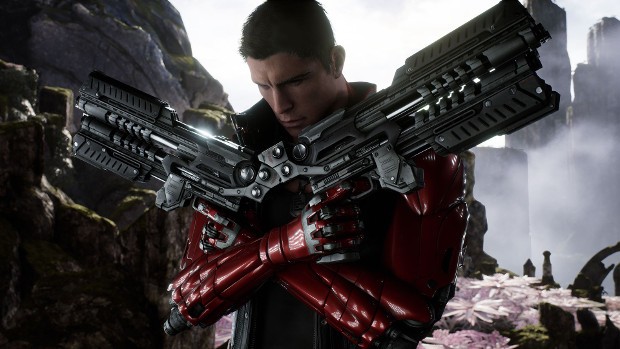 In an effort to make Paragon more fun and challenging for players, Epic games is changing things up in the Daily Win system. Earlier this week, UI lead Matt Schembari wrote a blog post detailing all the changes coming to the system.
As part of their changes Epic, has introduced a new Weekly Quest system and adjusted the rewards received while playing. One of the changes is to replace the Daily Win with Victory Chests. Rather than being rewarded for the first win of each day, players will now recieve a locked chest each day that they log in. Up to three chests can be banked at any given time. A single chest will be unlocked with each win during the day.
To give players more to strive for, Epic also introduced Weekly Quests, a set of four random objectives tailored to the players' ranges of playstyles and hero classes. The reward for completing one of the objectives during the week will be one of the weekly card packs from the past. In addition, once players have completed the objectives and received their card pack they can opt to complete the remaining objectives to earn more cards.
Another new addition to the system is a whole new set of reward tiers based on Paragon Level and Victory Chests. And, as an added bonus, all players have been given the following cards outright.
Mega Energy Shred
Mega Physical Shred
Mega Lifesteal
Minor Strike
Minor Cast
Cast
2x Mana
Minor Guard
2x Minor Barrier
This is in addition to 2 card packs, 550 coins, boosts, lifesteal cards, penetration cards, mana regen cards, minor damage cards, and a variety of specific cards.