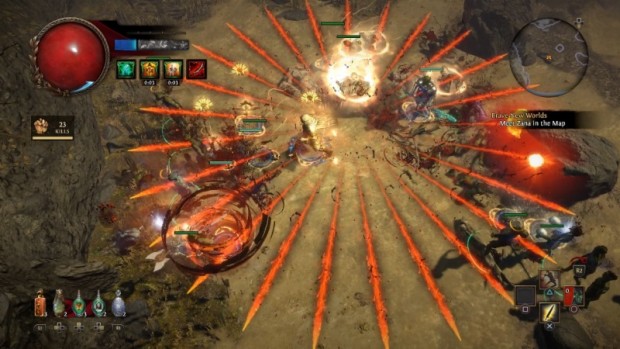 Ever since Path of Exile was announced for the Xbox One, the next logical question has been, will come to the PlayStation 4? The answer is, unsurprisingly, "yes," and PS4 gamers won't have long to wait.
Grinding Gear Games has announced that Path of Exile will be coming to Sony's console in December, bringing with it all the classic ARPG gameplay of the PC and Xbox versions, along with a UI specially designed for the PS4. The PS4 launch will coincide with the release of the next expansion, which we'll be bringing you more news about next week.
So, once Path of Exile is out for PC, Xbox One, and PS4, what will be your preferred platform? Or are you going to wait for the announcement of a mobile version — we hear that's all the rage in ARPGs today!