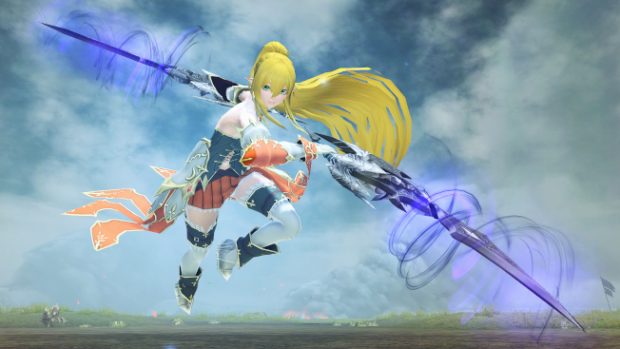 Today's the day, Phantasy Star Online 2 players. It's time for all ARKS to head out to the dimension of Omega and take on the challenge of exploring a world of fantasy (the swords and magic kind). Of course, you can bring your science along, it wouldn't be sporting otherwise — particularly when you're fighting a sentient castle.
Episode 5 is filled with plenty of new content, including a new "Hero" class, a level cap raise, missions, and more. Of course, it expands the story, also, and players will be wanting to keep an eye out for a mysterious woman named "Alma" who seems to have a better handle on what's happening.
A new type of quest known as "Buster Quests" has been added as well. These are similar to raids but with base defense elements thrown into the mix.
With all this new content being added, a new collection folder was needed as well. Today, players can visit Equipment Officer Prin to begin working on the Episode 5 Collection Folder. It includes three new collection sheet sets. (At the moment it's actually two. The final sheet set will arrive on October 14 when Sega introduces 15 star weapons. But you can start collecting the items now.)