PlanetSide 2: Future Content to be chosen by Players, Hackers will also be "tarred-and-feathered"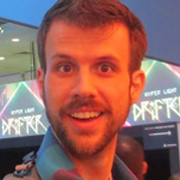 By Michael Dunaway, News Editor
You didn't think Planetside 2 was done did you? The MMOFPS is just that, an MMO, and as we all know MMO's gain new content over time, although in this case it appears as if players will be the ones dictating what gets added next to the sci-fi shooter.
In a long and very revealing interview between PCGamer and SOE president John Smedley, plans for Planetside 2's future were detailed, including SOE's plans for dealing with hackers by embarrassing them though the game's own method of virtual tar and feathering. Excellent.
When it came time to talk about the content additions for PS2 starting in January, Smedly had an interesting plan:
"What we're going to do is let people know a list of things we plan to do, and let them decide the order they want it done in, and – if they hate it – we'll just change it. It's that simple. Rather than giving it our full three-year plan, we're doing it in increments because that's how far ahead we can plan for content releases. The meta-game in Planetside 2 changes constantly – so trying to predict what the game will look and feel like three years from now is tough. We have this idea of the major beats we want to hit – like player-owned bases – but in the shorter term we've got things like eSports we want to focus on and all kinds of cool new ways for players to fight wars. Players are paying the bills, so as far as I'm concerned that puts them in the driver's seat."
It's an interesting decision but it makes sense. Planetside 2 is driven by player interaction more so then almost any other game currently out (EvE Online is notable for this as well), so it's a no-brainer to allow the players to control what gets added next and what needs changing.
Newer players also have reason to rejoice since SOE is woefully aware of Planetside 2's almost complete lack of comprehensive tutorials, something a game of this size and complexity should never go without. According to Smedley, newer players should expect these tutorials by February.
What do you want added most to Planetside 2?
Got a news tip? Contact us directly
here
!
---
About the Author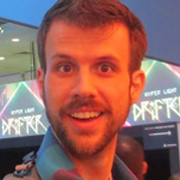 Michael Dunaway
,
News Editor
Michael Dunaway has been part of the MMOBomb team for years and has covered practically every major Free-to-Play title since 2009.
---
Read Next
Wizardry Online Release Date Announced
In just over a month you are going to get the chance to die, a lot. Sony Online Entertainment announced the release date for their upcoming super-hardcore DnD inspired MMORPG Wizardry Online.
By Michael Dunaway - 10 years ago
You May Enjoy