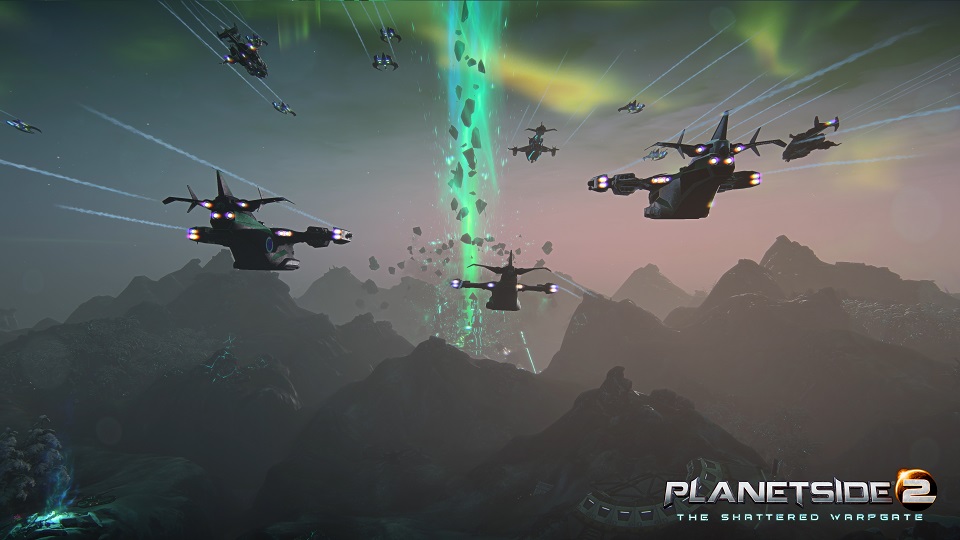 The warpgate has been, well, shattered, in PlanetSide 2's latest update, The Shattered Warpgate, which goes live today on PC servers. The update will come to PlayStation 4 later in October. The update represents a major story shift in PS2 and adds a new story-driven campaign to the game, while altering the landscape of the ice continent of Esamir.
The initial campaign deals with the game's three factions learning about and dealing with the catastrophe on Esamir following the explosion of a warpgate. Later campaigns will see the factions adapting to the new conditions and even using them to their advantage.
In addition to the story content, this update adds new weapons and equipments, such as the Icepick melee weapon, Havoc Rockets, and Condensate Grenades. The Sanctuary social hub has also seen graphical upgrades and added cross-faction chat, while War Asset costs have been overhauled to favor outfits that capture bases.
You can learn more about the Shattered Warpgate update by checking out our preview from a few weeks ago or visiting the PlanetSide 2 website (patch notes here).