Project Blackout Gets Dinosaurs (Dino Mode)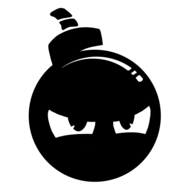 By

MMOBomb Staff,
July 14, 2011

SG Interactive unleashed a taste of the Jurassic period for players of Project Blackout, an online free-to-play first-person shooter (FPS), with an all new gameplay mode. Pitting players against each other as humans or dinosaurs, Dino Modereveals which species are cunning and lethal enough to rise to the top of the food chain.
Project Blackout, the newest core online FPS from SG Interactive, will test gamers skills with fast-paced action, precision shooting, and twitch response times. In Dino Mode players must fight their way out of an experimental breeding ground where the dinosaurs have turned on their creators. Challenges await even the most veteran soldiers as deadly packs of player-controlled velociraptors hunt them around every corner. Blocking the last exit to survival is the most fearsome dino of all, the Tyrannosaurus Rex.
To join the epic battle for survival, register to play for free at http://www.projectblackout.net
Got a news tip? Contact us directly
here
!
---
You May Enjoy