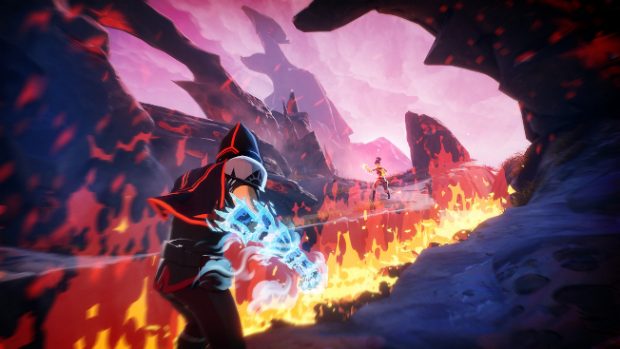 If you've been wondering exactly what Proletariat has in the works for Spellbreak, you're now (more or less) covered. The development team posted a roadmap for the game today, offering insight into things that players can look forward to. The roadmap is broken into four sections: short-term, mid-term, long-term, and very short-term. That last one's a Reddit AMA this Friday, September 18.
The short term plans are what takes place in the next month and pretty much focus on the game's first patch. This means post-launch bug fixes and the introduction of new runes offering players more ability options.
Mid-term plans include what's happening one to three months out. Here, the developer will begin introducing story-based content with the first major patch setting up the game's story and kicking off the chapter system. It will also add the 9v9 team deathmatch mode, Halloween festivities, and more
Long-term plans are for adding more general content such as gear, classes, elements, modes, and more. Community features like guilds will be added during this phase as well.
In more immediate news, Duos have returned, according to a post on the Spellbreak twitter account.
Duos mode is back and we're live on Twitch! Join Proletariat Andrew and Andy for a day of tag-teaming in the Hollow Lands: https://t.co/97Vu5KLyfs

— Spellbreak (@PlaySpellbreak) September 14, 2020