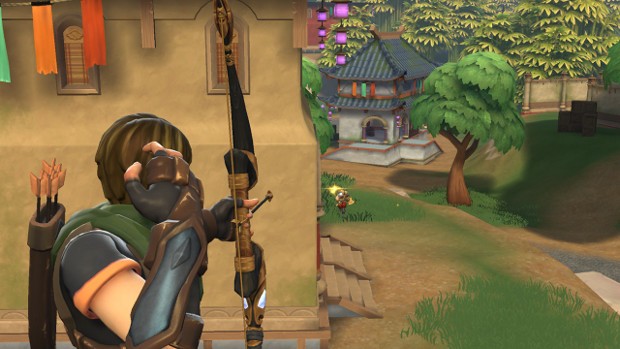 Hi-Rez's foray into the Battle Royale arena has entered Early Access on Steam. Realm Royale is a Paladins inspired fantasy take on the genre. Like most BRs, the game drops 100 players on a map where they will team up in groups of four and fight to the last squad standing.
Players can choose between five different classes to play as — Warrior, Assassin, Mage, Hunter, or Engineer. Each boasts their own unique abilities. For instance, the Mages can fly and throw fireballs, while the Engineers will be busy dropping turrets all over the place.
To traverse the maps in Realm Royale, players will be able to summon mounts rather than having to run everywhere on foot. And, be prepared to craft weapons ranging from the normal battle royale fare of guns to fantasy items like staffs and swords.
As with all Hi-Rez games, it's available to download for free. Just…remember that as with other Hi-Rez games that haven't officially launched, you may be in for a bunch of drastic changes before they're through. (Not really sure what they can do to a battle royale game… but you never know.)