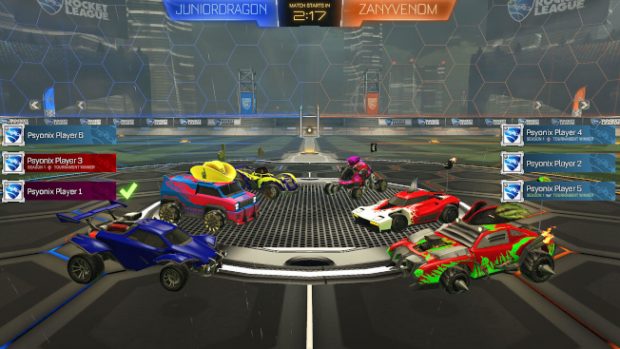 Rocket League is changing things up when it comes to tournaments and prior to releasing those changes, Psyonix is providing players with a rundown on what they can expect. Among the changes is the addition of a new type of tournament known as competitive tournaments. These match players against teams of similar skill for a chance to earn rewards. Competitive tournaments will be divided by region with each region having multiple tournaments each day. That way, everyone has a chance to take part.
Competitive tournaments consists of 32-team, single-elimination brackets based on team skill levels. The system is pretty standard. Each team plays a match until the finals and semi-finals, where those left will do best of three.
Of course, there are rewards. Getting a win in any tournament earns players Tournament Credits. And, at the end of the week, players will receive rewards for their top 3 placements. Players may join as many tournaments during the week as they like, so there's plenty of opportunity to win rewards.