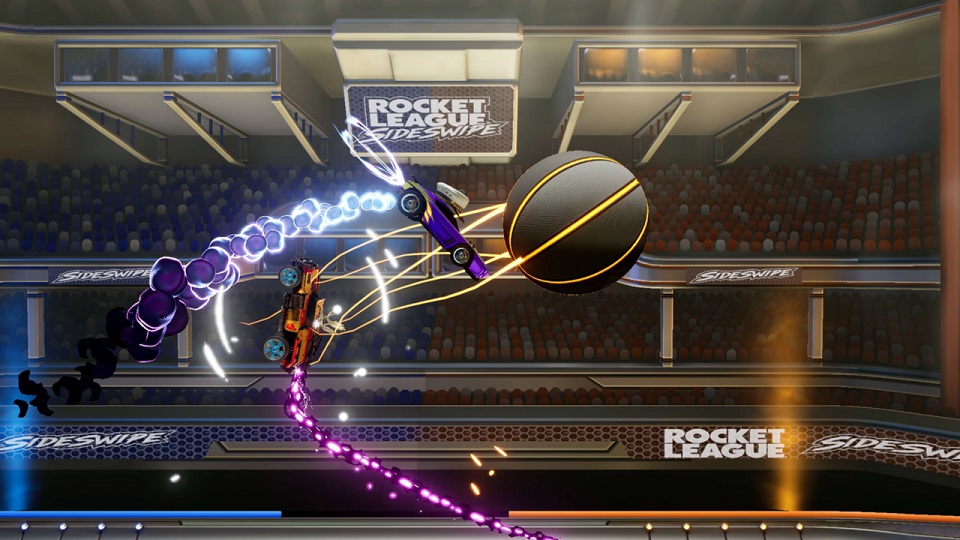 Fortnite crossover event Llama-Rama returns to Rocket League tomorrow, March 25 and runs for two weeks, until the end of Season 2 on April 9. Players will receive the Top Llama ME Topper for free and have a variety of items to strive for by completing challenges, including the Umbrella Royale Wheels, Yonder's Fleece Octane Decal, and the Llama Bell Player Anthem.
If you'd rather get your items the old-fashioned way — with money — you can also pick up a new Kaskade bundle, themed after the season's emcee. It goes for 1,000 Credits and includes the Huntress-inspired Octane and Dominus Decals, two sets of painted Kaskade Wheels (Orange and Cobalt), and Kaskade's "Miles To Go" Player Anthem.
Meanwhile, in the "I can't believe this isn't already a thing" category, Rocket League is heading to mobile devices later this year with a new game. Rocket League: Sideswipe is a side-scrolling, 2-D iteration of the PC and console game that was built from the ground up specifically for mobile devices. It will feature two-minute 1v1 and 2v2 matches, promising simple controls but also "advanced mechanics … for those who want to climb the Competitive Ranks," as well as extensive car customization options.
Prospective players in Australia and New Zealand can join a limited-time regional alpha test on Android via the Google Play Store. Rocket League: Sideswipe will become available to gamers worldwide in the coming months.