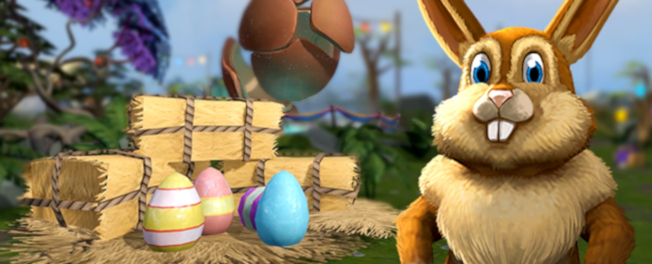 Easter is almost here and RuneScape players will be able to celebrate in Lumbridge at the Eastertime Fete. The in-game celebration offers players rewards for participating in a few activities. Some require completing various tasks for the Chef's, Fishing, and Crafting guilds. Another tasks players with recovering expired eggs before they're found and cause dental damage.
Players participating in these activities will be rewarded with weapons and armor, among other things.
In addition to the above events, players can also take part in some charity activities. Jagex has teamed with two organizations, CPSL Mind and The Prince's Trust. Representatives for both can be found in game, where players can donate bonds to them.
CPSL Mind is decated to helping individuals recovering from mental health challenges while The Prince's Trust is dedicated to helping teens and young adults turn their lives around.
Full details on the event and charities is available in the latest batch of RuneScape patch notes on the game's site.