Rusty Hearts: Natasha is here! (Female version of Dante?)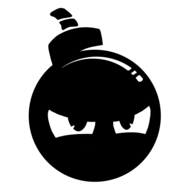 By

MMOBomb Staff,
October 27, 2011
The anticipated newest character for Rusty Hearts, Natasha , is now available for players to access. She is a gun-toting beauty, who joins the revolt to avenge her brother's death and attacks with dual pistols, rifles, as well as a slew of firearm-related special abilities. And for some reason she looks a lot like Dante from Devil May Cry.
For the first time in Rusty Hearts' history players will be able to level a character almost entirely unobstructed. With our highest level set at 30, we expect a sprint to the top of the ranks. Along with leveling up comes epic weapons; this is where we come in. We've highlighted some of Natasha's most powerful and useful pea-shooters to help get you started. Take a sneak peak at what you can wield as you progress throughout the game with the smoking vixen.
Get more details about Natasha and her abilities at http://rustyhearts.perfectworld.com/
Got a news tip? Contact us directly
here
!
---
You May Enjoy