Rusty Hearts Reborn Expansion announced!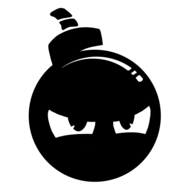 By

MMOBomb Staff,
July 11, 2012
The Rusty Hearts team announced the release date for Rusty Hearts: Reborn, the first major expansion for Perfect World Entertainment's free-to-play MMO brawler. On July 24, players can look forward to a wealth of new content, including new Weapon Focuses and skill sets for each character, a new Pet System, ranked PvP with weekly rewards, and much more.
"Rusty Hearts: Reborn is the largest update we've introduced since the game first launched -- and we can't wait for longtime and new players to be able to dive into the expansion," said Senior Product Manager Mark Hill. "In addition to all the new content tailored towards high-level players, Rusty Hearts: Reborn also introduces a ton of new areas and features geared towards new players and those looking to roll a new character. We've also made multiple updates to both player-facing and 'under the hood' features that greatly enhances the Rusty Hearts experience."
For more details on Rusty Hearts: Reborn, visit http://rustyhearts.perfectworld.com/reborn
Got a news tip? Contact us directly
here
!
---
You May Enjoy