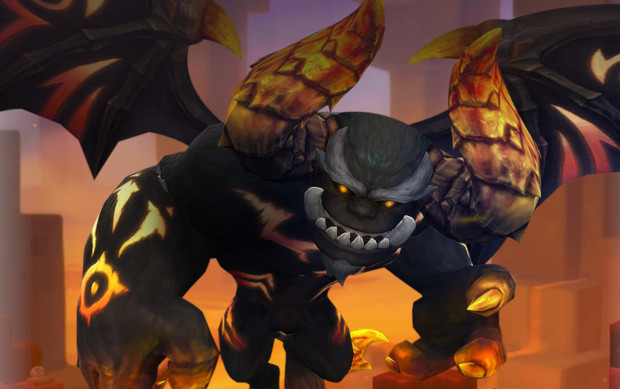 In a week, MapleStory 2 players will get the chance to face Infernog as part of the second phase of the Skybound expansion. Head to the Sky Fortress and take on the monsters of darkness before coming up against the big guy himself.
The Wrath of Infernog Chaos Raid is available to players once they earn the Alliance Soldier trophy, are level 50, and have a 9,000 gear score. Successfully defeating Infernog will earn players a chance at the first Legendary accessories to be added to the game.
In addition to the Raid, the update also adds a special Fortress Rumble Dungeon — available to players with the "Trusted" reputation. This is a special single-player dungeon with five different activities.
The update also includes the game's first Lunar New Year event. Those wanting a peek at the new content before it hits can find more information at the link above or check out the video below.