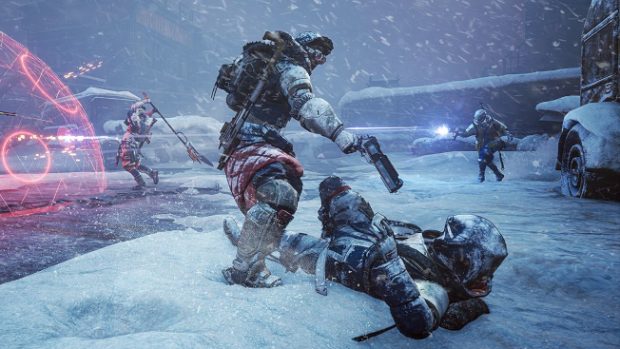 So, here's your obligatory reminder to check your email if you signed up on the Scavengers site for early access or, perhaps, participated in one of the betas. As promised earlier, the game's early access kicked off today.
If you weren't able to participate in beta tests and forgot to sign up for early access before today, it's still possible to get your hands on a key. Of course, that means you're gonna have to spend some time watching Twitch, as the keys will be available as Twitch Drops. Details on how to secure a key from Twitch drops are available on the Scavengers site. Be aware though, that currently the dev team is having issues with Twitch drops and they are working on a resolution.
If you're playing in the early access at all, you might want to go ahead and check the same notice as it offers other important information for players ranging from getting settled in the game, to what kinds of bonuses players get for participating.