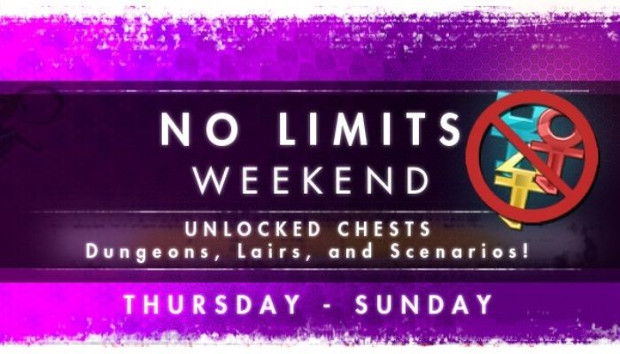 Secret World Legends players are still waiting on the Season 2 content — and it looks like we might be waiting a while longer. In the meantime, however, it looks like Funcom plans to offer players the opportunity to stock up on loot and other items. Last weekend they held a double anima shards event. And this weekend?
This weekend they're offering players unlimited chest unlocks — not including Caches. Starting today and ending on Sunday, players can run dungeons, lairs, and scenarios as many times as they like — unlocking chests every time.
For those of you who may not play SWL, players get a limited number of keys for each type of chest each day — generally allowing them to run three of each activity and earn rewards. Afterward, they can still do run content but will have to either go without unlocking chests or buy more keys to do so. To be honest, it's not the worst deal. I rarely have time to run more than a few of any of these on any given day, and generally not all.
That said, this weekend will come in pretty handy for anyone who has the time to spend in game.
No Limits Weekend! 🚫🔑

Starting Jan 25, all Dungeon, Lair and Scenario chests cost NOTHING to open. Run ALL THE THINGS as much as you want, and it won't cost you any keys to get at that sweet, sweet loot. Event ends this Sunday!

Happy dungeoneering! pic.twitter.com/WDSmmxZnVp

— Secret World Legends (@SecretWorldLgds) January 23, 2018