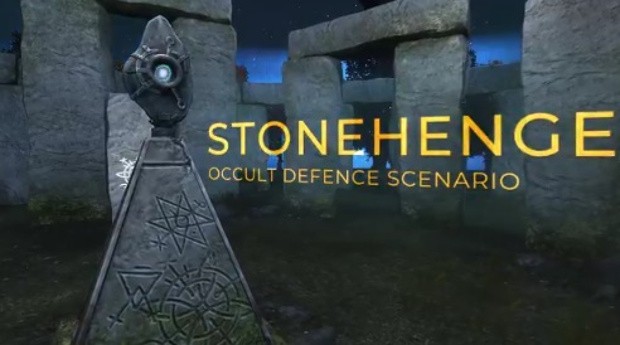 Last week, Secret World Legends' Lead Designer Chris Meredith dropped an informal dev letter discussing some upcoming content — in the form of a new scenario type. These new "Occult Defence" scenario types incorporate some of the best aspects of past scenarios while eliminating the things that could make them a chore to do.
At the time of the dev letter, we opted to hold off on posting about it on the site because a more in-depth post was promised. Unfortunately, with the Funcom offices currently being threatened by a hurricane, the SWL team decided to hold off on the post, noting that they don't want to announce dates they might not be able to make.
That said, they have decided to make the most of things and dropped a post on Twitter teasing the new Stonehenge Occult Defence Scenario.
COMING SOON: Stonehenge Occult Defence Scenario

Your mission: Prevent waves of simulated enemies from destabilizing an occult focus and destroying Stonehenge.

Fight against endless waves of enemies by yourself or with a friend!

How far will you get? pic.twitter.com/rv351ulq3N

— Secret World Legends (@SecretWorldLgds) September 12, 2018
Oh… Yeah. They're also having a hurricane sale. The sale doesn't have an exact end date… just a possible one of Tuesday.