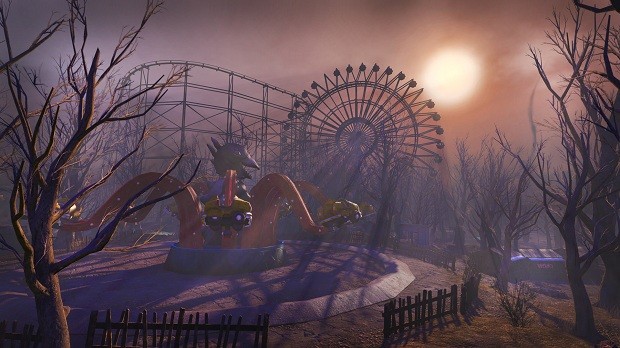 It's almost time to strap on your broadsword, pack your pistols, and break out your tentacled horror repellent.
If you're in the head start for Secret World Legends — meaning that you played The Secret World and were in the SWL beta — you'll be able to jump into the relaunched game later this afternoon. That's the plan for now, at least, as the head start is "currently scheduled to begin at 14:00 EDT (2:00 PM)." And new game launches always go smoothly …
(UPDATE: Surprise! Things aren't going smoothly. The head start has been pushed back two hours, to 4 p.m. Eastern.)
If you're not in the head start, you can get into the game starting Monday, June 26; it will launch on Steam about a month later. In the meantime, check out the dev stream starting at 2:30 EDT on the Funcom Twitch channel or our First Look impressions of the new, free-to-play version of Funcom's MMORPG.