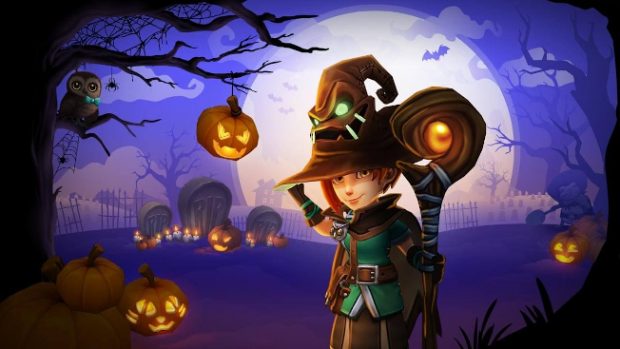 Today, Kabam dropped a big update for its multi-platform medieval shop sim Shop Titans. Known as the Tier 10 Update, it's the largest content drop for the game so far, offering players 3 new dungeons, a new boss, and 32 new blueprint items, among other things.
For players who have crafted Tier 9 blueprint items and cleared monthly events, several new activities have been introduced — mostly revolving around the new blueprint items that may be more difficult to craft but are worth so much more. Accompanying the new blueprints are three new crafting components that can only be obtained in the Sunken Temple dungeon.
The update also adds a variety of improvements like Steam guild chat and achievement integration, new guild perks, and extended ascension milestone tracks. And, since it is that time of year, two new seasonal item packs are being made available for purchase. Yes, one of them is Halloween themed.
Mystic Duo Mega Pack – Oct. 6 (VIP) / Oct. 9 (All Players) to Oct. 17
Halloween Mega Pack – Oct. 20 (VIP) / Oct 23 (All Players) to Oct. 31