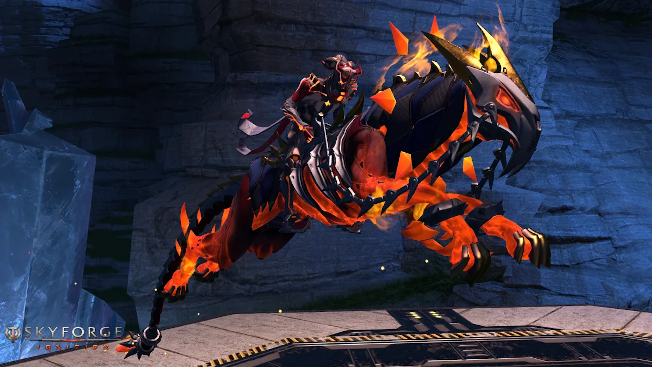 Today, My.games released the latest expansion for its sci-fi MMO Skyforge, titled Ignition. The update brings the relics of Aelion's past into the present, introducing a new class, the Firestarter, and its accompanying Elder God Form. The update also adds a new dungeon, titled Heart of the City.
The Firestarter class is a ranged damage-dealer capable of summoning fireballs, breathing fire, bringing down a hellstorm of meteors and more. Oh, and it can transform into a Fire Cat. Once players reach Elder God status, they can become the Aspect of Magic, gaining even more abilities that will allow them to deal a great amount of damage in ranged combat.
As for the Heart of the City dungeon, it's set on Terra and features randomly generated events and multiple branching paths intended to make the dungeon highly replayable.
As noted, the update is available to play today, for free. However, those wanting a spiffy new mount and weapon will need to shell out $35 for the collector's edition. Details are available on the Skyforge site.