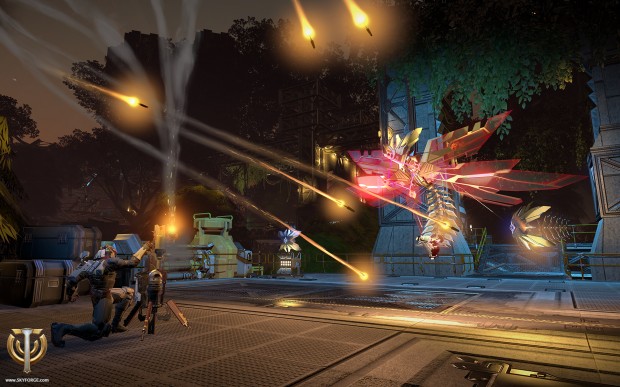 If you were lucky enough to get a beta key (or purchased your way into beta) for My.com's upcoming free-to-play MMORPG, Skyforge, you should probably pay the game's site a visit right now. Closed Beta starts tomorrow (March 11th) at 7:00 AM Pacific and the game's client can be downloaded now.
This round of testing will not include all aspects of the game so if you're jumping into the world of Skyforge, here's a list of what will be available for your right at the start of Closed Beta:
5 Diverse classes to progress
3 Open World areas to explore
8 Solo adventures (which can also be completed with groups of your friends 1-3 players)
2 Group (5 player) adventures
2 PvP arenas
More may be added as beta progresses but this sounds like a fair amount of content to get your feet wet with considering that this beta test will only run until March 18th. This means you only have a week to check out Skyforge, then you'll have to wait until the next Closed Beta test.
If you were wondering about your connection, this test will have one North American server located in California and one European server located in Amsterdam. Language wise, Skyforge will be available in English, German, and French for this testing period.
Get downloading now, it's a pretty large file!