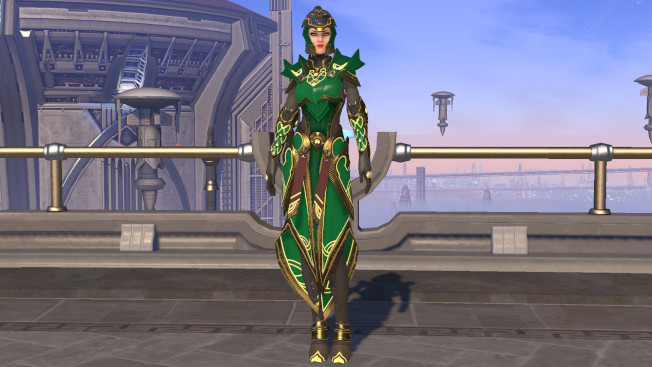 It's time once again for Skyforge players to celebrate St. Patrick's Day. The annual holiday event kicked off in the game today, adding five new quests that players can complete to obtain a special outfit.
Of course, it's green.
During the event, which is available until March 19, players can complete Directives in order to earn a Green Magic Box. One of these boxes can be obtained per day of the event — for a total of five boxes filled with goodies.
The celebration isn't just about collecting boxes, however. Players can also participate in the King's Ransom to earn Green Coins. The coins can then be exchanged by giving them to a mysterious man in the park. You'll recognize him by his green suit with the top hat. The man will reward players with a wide variety of useful items.
And, if that's not enough for you, there's also a special pack available in the store — complete with an Emerald Owl companion.
More information on all of the St. Patrick's Day festivities can be found on the Skyforge site.