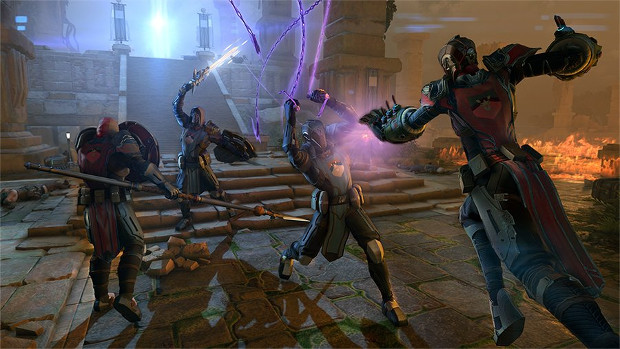 On November 11, the Pantheon Wars return to Skyforge for its 5th season. When the tournament starts, Pantheons that have hit rank 20 will be able to access the Pantheon Banner as well as Legendary Stones of Power that have special PvP properties.
Players can equip one of the available stones at a time in order to make use of specific abilities. The stones are earned via PvP battles and from Battle Rewards.
At the end of the season, the Commanders of the three highest ranked Pantheons will be able to choose three Stones of Power to keep. All members of the highest ranking Pantheon will get three stones, while the second gets 2, and the third gets one.
More information on Season 5 and the Stones of Power is available on the Skyforge site.