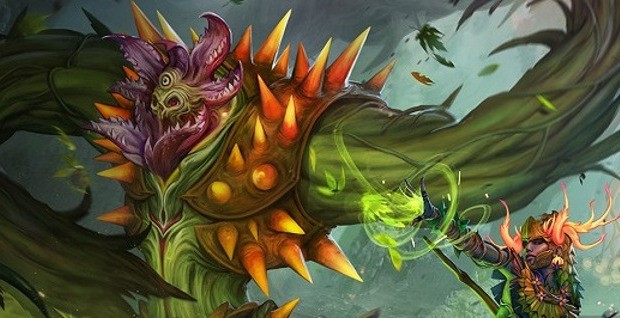 The goddess of flowers is finally returning to Skyforge in the next big update, Overgrowth, and she's bringing her some friends with her. After spending years lost on another planet, Tessa has come back to Aelion, but she's going to need some help fending off the Phytonides.
The good news is, players can help with the fight, alongside her loyal Grovewalkers. Or they can be Grovewalkers — a new mage class that's highly proficient in nature magic and wears living armor that allows them to function as frontline tanks.
Of course, with a new expansion comes the opportunity to pick up a Collector's Edition with a whole bunch of special bonuses. The pack will go for $35 and offer players immediate access to the Grovewalker class when the update releases. Purchasers will receive a class costume, a legendary weapon, a unique companion, and special headwear, as well as:
14 days of premium
10,000 Argents
300,000 Credits
7500 Knowledge of Enemies
35,000 points of Premium Rank Progress
Leading up to the release of the update, players will be able to earn one gift a week by logging in, while purchasers of the CE will be able to get their hands on even more rewards.
Overgrowth will go live April 11 on PC and April 12 for Xbox One and PlayStation 4.