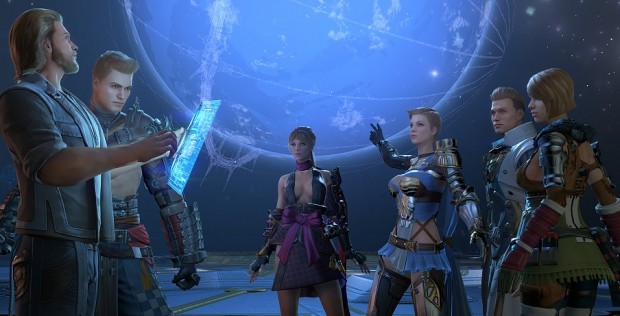 Skyforge has another lengthy blog post today, this one about its version of guilds, known as pantheons. Hey, you don't expect a bunch of gods to hang around some dusty beer hall, do you?
Pantheons confer all the usual benefits of guilds, such as social tools and a shiny place to gather, known as a stronghold. From the stronghold, pantheon members can monitor the world and react quickly to the alien invasions in Aelion. Members can prepare themselves for battle against the hordes or defend the honor of their pantheon in Pantheon Wars.
What are the Pantheon Wars? They're weekly battles between pantheons for glory, honor, and control over a territory that grants the pantheon income and unique rewards. Pantheon Wars aren't all about bashing the other guy's skull in; half of a pantheon's gladiators compete in PvP, while the other half show their worth in PvE trials. It's nice to see the top-end gameplay not be restricted to just one side — PvE or PvP — of the player base.
You can read the full dev blog about pantheons here.