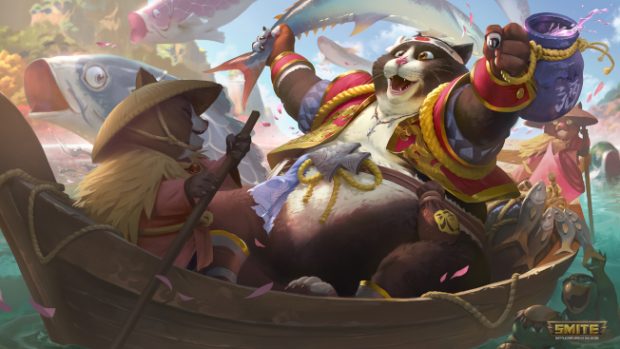 Hi-Rez Studio's MOBA Smite turns seven this month and that means a bit of celebration. Mostly this is in the form of gem and in-game sales, but also includes a few short in-game events that will allow players to earn extra boosts, XP, and the like while playing.
While some of these events and sales are already underway or have ended, a few are still going, and — more importantly — a special in-game Birthday Bash event has only just kicked off, offering players daily rewards for logging in between now and April 6. These rewards include things like the Fan Art Submission winners and the Classic Ao Kuang Kulkulkan.
The Birthday Bash dropped as part of the Talons of Tyranny update, which kicks off the Heroes of the Wild Battle Pass, featuring plenty of cool new skins for players to collect — like Sushi Neko Bacchus.
As always, the update includes plenty of bug fixes, gameplay adjustments, and more. All of which can be read about in the patch notes.