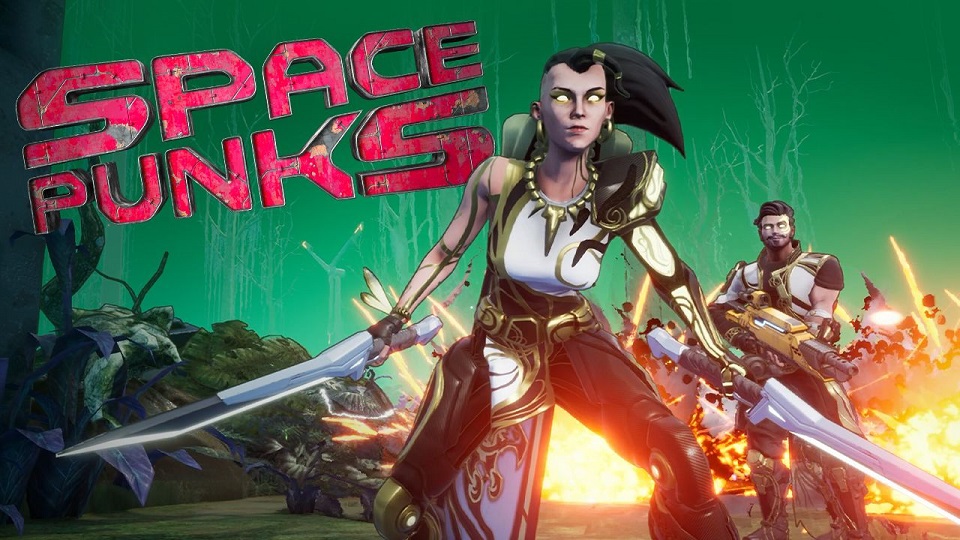 Space Punks, the far-out sci-fi ARPG from Flying Wild Hog and Jagex Partners, is now available in early access on the Epic Games Store. For the moment, it's only playable if you purchase one of two founders packs, but it will be free-to-play upon its PC launch this winter; a console launch will follow in 2022.
As you'll recall from our look at the game last week, Space Punks is an irreverent action-based looter shooter with an isometric view where players take on contracts on various planets to blow stuff up and gather up everything that's left behind. You'll have four violent misfits to choose from, as well as a vast arsenal of weapons, from melee to ranged to "boom," to choose from.
You can get into Space Punks by purchasing either the Founders Swag Pack for $29.99 or the Founders Splendor Pack for $49.99. The first grants you all four characters, skins for each, a cape, emotes, a dash effect, player entrance effect, and the Season 1 battle pass. The second will hand you all of the same benefits, as well as a free 25 levels of the battle pass.