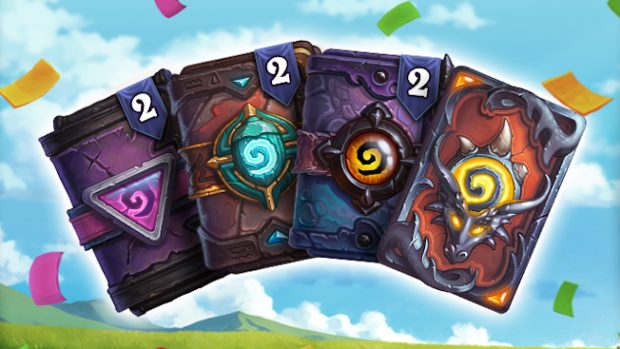 Hearthstone's Year of the Dragon is coming to an end, and that means it's anniversary time. Yes. Hearthstone has officially been around six years. In celebration of yet another year in action, Blizzard has decided to celebrate with the Spirit of Competition event. During this event — which ends on March 17th — Heartstone players are encouraged to log in for free goodies. Said goodies consist of 2 Rise of Shadows card packs, 2 Saviors of Uldum packs, 2 Descent of Dragons packs, and 1 Year of the Dragon commemorative card back.
Players are also encouraged to wrap up any dailies they have going on because the anniversary event comes with a new quest chain. There will also be a new version of the Burndown Brawl and the Hall of Champions Brawl. When playing Burndown, players will take control of a random deck. Those who lose the match will be given the winning deck to use in their next one until one deck is determined to be the best. The Hall of Champions Brawl will feature the winning decks from past World Championship events in their original form.
The anniversary event is underway now. So, if you'd like to participate, just log in.